CTH celebrate first-ever Canadian university pathway – Cape Breton University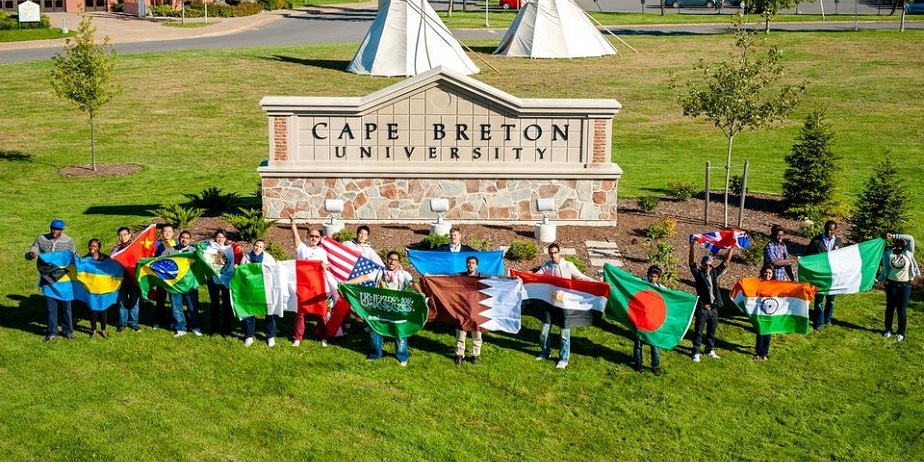 We are delighted to announce that graduates of our CTH Level 4 Diploma and Level 5 Advanced Diploma in either Tourism Management or Hospitality Management can now apply to complete their studies at Cape Breton University in Nova Scotia, Canada.
Cape Breton University (CBU) offers a student experience that stretches far beyond the classroom. As students gain skills and build friendships, they also discover a new home on Cape Breton island, in the city of Sydney, Nova Scotia. As the second-largest city in the province, Sydney offers the best of both worlds- the amenities of a medium-sized urban area with the safe and friendly atmosphere of a small, caring community. With stunning landscapes, ocean views and a campus community of students from around the world, CBU provides a unique opportunity to enjoy island life and gain a global perspective while studying.
At CBU, it is encouraged to balance academic demands with a fun student life. To make the most of their time while studying at CBU, students cheer for the CAPERS, our varsity soccer and basketball teams. Students also engage in individual and team sport activities along with fitness classes. Student societies and many campus events round out the full student experience at CBU!
Studying at CBU is not only an opportunity to get a world-class education on Canada's most beautiful island, it is an invitation to join a truly global community. The campus is diverse and home to over 2,500 international students from more than 50 countries around the world. CBU students discover their own paths of opportunity and knowledge for future success.
CTH are thrilled to say that applicants will be exempted from the first year of the University's Bachelor of Hospitality & Tourism Management programme, needing to complete just the second two years and mandatory two internships in order to complete their degree. After two years on-campus, students can then qualify for Canada's most attractive post-graduation work permit (PGWP).
We are all very excited to see the success of this brilliant partnership and are looking forward to hearing from CTH teaching centres that have students who want to take up this opportunity.
For more information on how to apply, please contact us by clicking here.